Florida real estate is a life-altering investment that can appreciate over time, especially when the home is maintained and updated. A home that has been lived in for several years will undoubtedly have some wear and tear, which will decrease its value to some extent. When it's time to sell your home, you want to make sure it's in tip-top shape to attract buyers. It may not sell for what you paid for it, but there are still multiple ways to produce a favorable return on investment.


ROI
is a measurement of how much profit is made from an investment as a percentage of its cost. Several factors come into play when calculating the ROI of a property. Cost of repairs and maintenance, painting, landscaping, marketing, appraisals, and commission to the real estate agent must be accounted for when calculating ROI. The leverage, or money borrowed with interest to first purchase the property, should also be considered.
When you're buying a home, financing terms can significantly impact the overall cost of the investment. There is no "one size fits all" when it comes to home upgrades and the ROI they garner. For instance, what some real estate investors consider a "good" ROI might be deemed unacceptable by others. Results are heavily influenced by risk tolerance — the greater the risk, the higher ROI you'll expect. Conversely, risk-averse investors will gladly settle for lower ROI in exchange for guaranteed results. Your objective will dictate the way you approach this endeavor.


Note that ROI is not the same as profit. A home needs to be sold before ROI cash profits are confirmed. Homes rarely sell at market value, and property may sell for less than the original listing price, resulting in a lower final ROI.


Fortunately, there are copious ways you can upgrade your home without breaking the bank to reap a significant return on investment. Continue reading to learn about a few home upgrades that can ensure a higher ROI.
1. Maintenance and repairs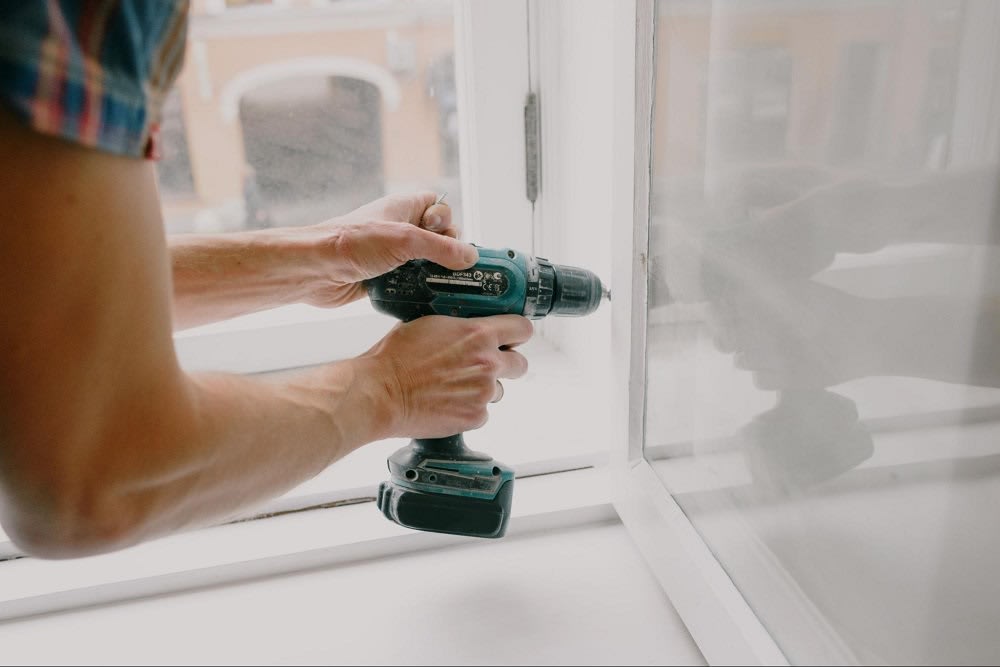 Though it may seem obvious, taking care of necessary home maintenance and improvement projects is crucial to raising your home's value, and therefore your ROI. Before listing your home for sale, make sure that the property's foundation is sound and that all basic features are in working order.
While making design upgrades can be fun and is a great way to rejuvenate your property for potential buyers, focus on basic home improvements first. After all, the last thing you need is to pour money into remodeling your primary bathroom when your roof shingles are hanging on by a thread.
Fixing structural issues should be your number one priority before you make aesthetic upgrades like new fixtures and cabinetry. Consider making these home improvements before moving on to design projects.
Double-check that your septic system, electrical, plumbing, smoke, and carbon monoxide detectors are functioning properly.



Roof replacement is a must if yours is decaying. Opt for cement siding — it mimics wood in appearance but is resilient to warping and rotting. Vinyl is an excellent choice for homes that face extreme weather conditions, which could be particularly beneficial for your Florida real estate.



Replace windows for better insulation. New windows can be a major selling point, accrues a significant return, and adds an aesthetic appeal.



Minor fixes, such as re-caulking sinks, toilets, showers, and bathtubs, are inexpensive and easy to handle yourself.



Apply a fresh coat of paint to stained walls and remove tattered wallpaper. Really sell the beachy Florida vibe by choosing some fabulous

coastal-inspired paint colors

.

Re-key your home for added security. Consider adding an innovative security camera like this

wireless, weather-resistant security camera

. A new security system adds value and a layer of protection that will attract prospective buyers.
2. Landscaping

Your gate, garden, and home exterior are the first areas buyers will see when visiting your home. First impressions are crucial, and potential buyers will simply drive by your home and move on to the next listing if they see an unkempt home exterior. Spruce up your yard to present a pristine and appealing property.


According to
FortuneBuilders
, the average cost of a landscaping upgrade is $4,900, with an ROI of 100%. Curb appeal sells homes, so don't overlook your home's exterior. Here are some tips for bolstering curb appeal and your ROI.
Mow your lawn, trim all hedges, prune trees and clear out any debris in flower beds. Hire a landscaping company to perform major yard work if your garden has become unruly and overgrown.



Shell out a few hundred dollars for beautiful perennials and greenery, using planters along the walkway to create a whimsical entry to your home. Strategically placed planters can create focal points around your whimsical water feature or inviting terrace.



Re-paint your fence, or better yet, replace it with a gate made of aluminum, composite, wrought iron, or other

low-maintenance gate options

.

Consider adding a low-maintenance water feature, such as a pondless waterfall or fountain. This elegant addition can be as simple or extravagant as you desire and creates a tranquil centerpiece in the garden.
3. Deck addition

To supplement the air of luxury you've created with landscaping, add inviting outdoor living space. Adding a deck will certainly boost your home's value. A terrace is a perfect place to savor romantic dinners on warm summer nights and post-work cocktails. The liveability of a chic and decorated porch is a huge selling point for buyers, especially in Florida, where staycations are the norm.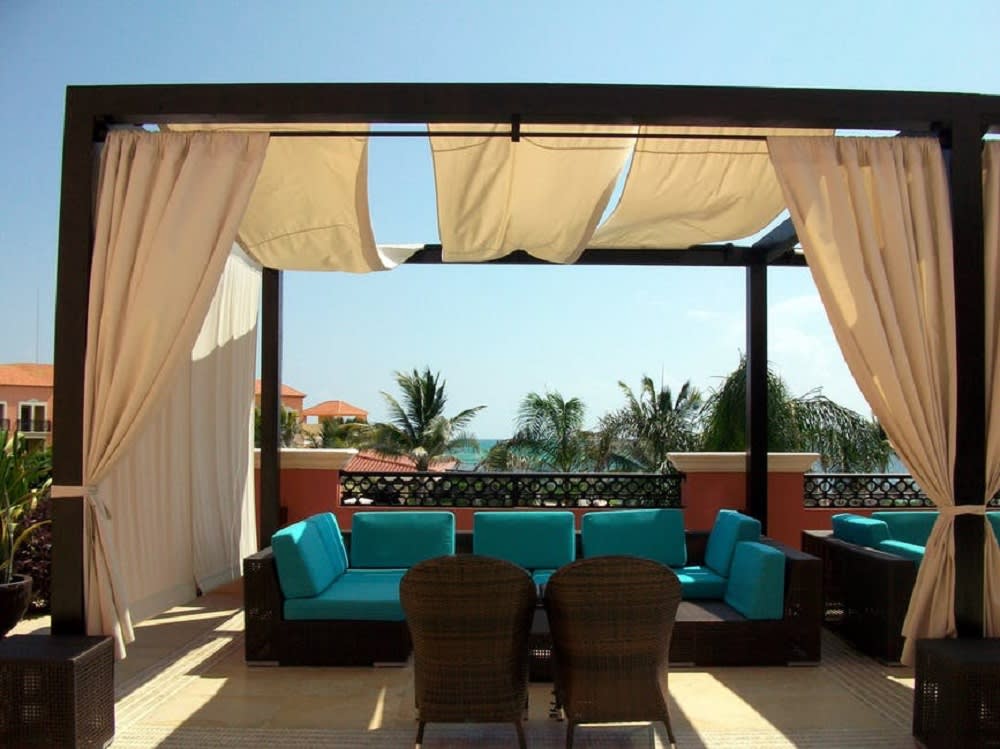 Whether you already have a deck or need to build one from scratch, adding/updating one will deliver considerable ROI. The average cost to add a deck is $11,000 with a sizable return. If you already have a deck that just needs tidying up, you'll spend less and still reap a substantial payoff.
Boost curb appeal, make your property feel more comfortable, and attract potential buyers with these tips:
Consider a chessboard patio or tiled patio floor for a sleek and stylish look.



Add drop cloth curtains without rods or trellises for a charming and private space.



Add a wide surface atop the deck railing to create an outdoor bar area. You can even install a custom wet bar for added luxury and appeal.



Build a covered patio with a fireplace for chilly nights.



Add a swinging chair or bench fit for snuggling up with a good book and a glass of wine.



Take the outdoor dining area to the next level by incorporating a table with an integrated drink cooler.



Wood decks are cheaper than composite, but either option will do wonders for your home's allure.



Power wash your existing deck or driveway to make it appear fresh and new.
4. Minor kitchen renovation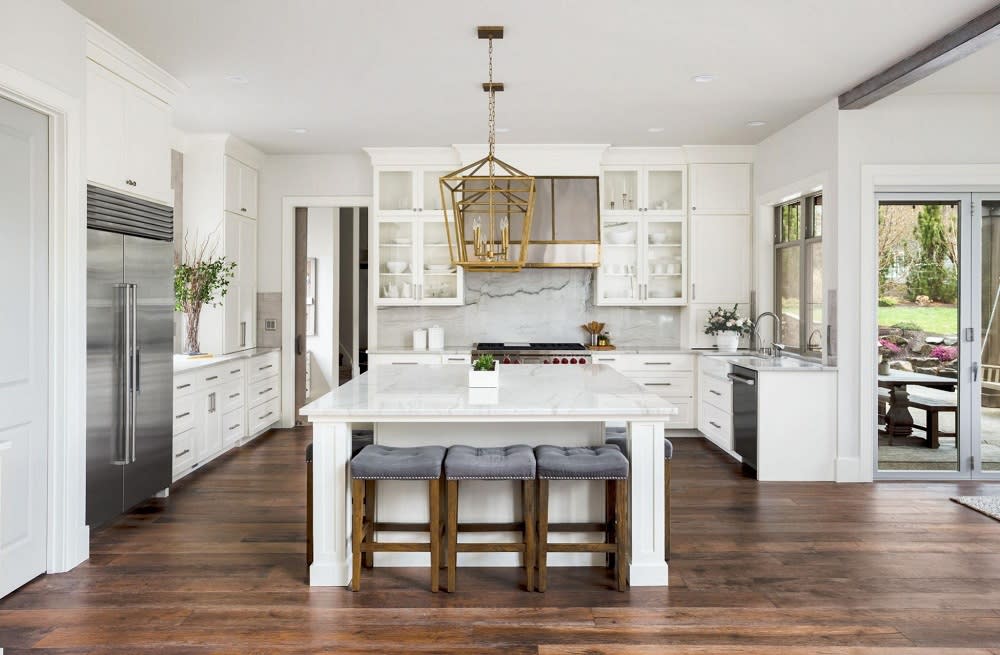 As you prepare your Florida real estate for sale, consider a minor kitchen remodel. There's no need to gut your entire kitchen and start fresh — just a minor renovation can result in a significant return on your investment. This is beneficial for both your finances and calendar, giving you ample time to work on other home selling projects.
Check out these tips to acquire a major return on a minor kitchen remodel:
Reface your cabinets instead of replacing them. Applying a fresh coat of paint or gloss can make them appear brand-new.



Replace cabinet hardware to match your updated cabinetry. Shoot for shiny metal finishes and clean, sharp lines for a chic and modern look.



Install a new sink faucet that matches the cabinet hardware for a cohesive and stylish kitchen.



Buy new appliances to replace dated or worn ones. Opt for state-of-the-art models when replacing your stovetop, dishwasher, microwave, etc.



Install new flooring. Vinyl and linoleum are budget-friendly and easy to maintain, while hardwood is pricier and more elegant.
5. Minor bathroom renovation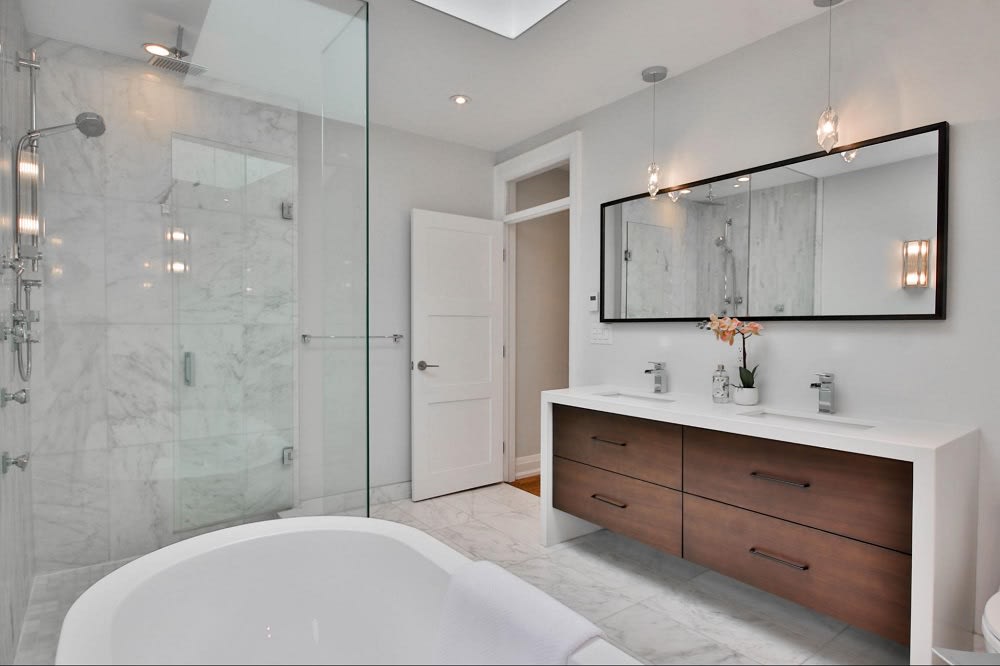 Kitchens and bathrooms are essential rooms to address when preparing your home for sale. A minor bathroom remodel garners a significant ROI of 102% on average!
Just like with the kitchen, there is no need to start with a blank slate. Just a few minor upgrades and fine touches can substantially boost your ROI:
Repaint the bathroom and buy matching towels and accessories to create a theme.

Replace the vanity.

Paint the cabinets or replace them altogether.

Buy matching fixtures, faucets, and handles for cohesiveness.

Refinish the bathtub to make it look squeaky-clean and new.

Ditch the outdated lights for some new, ambiance-setting fixtures.

Replace the old showerhead with a rain shower for added luxury.
If you're selling your Florida real estate and need assistance from a phenomenal real estate company, call
King & Associates Real Estate
today. This fabulous team of top-selling Tampa Bay home sales specialists will help you get your home on and off the market fast.