With its pleasant climate and friendly atmosphere, San Antonio provides the perfect place for your staycation this season. Located 32 miles from Tampa, this warm and charming suburban town offers an exciting plethora of ways to relax and create fun memories. Included in the Tampa-St. Petersburg-Clearwater area, San Antonio is filled with beautiful condos, townhouses, and houses for sale. From swimming at the beach to going to the spa, there are plenty of ways to unwind here.
1. Relax at the Beach
Grab your sunscreen and sandals and head to Hudson Beach at
Robert J. Strickland Memorial Park
! A mere 29 miles from town, this slice of paradise has a swimming area, park, picnic amenities, boardwalk, and nearby dining options.
Stroll along the coast and admire the striking views. Or how about taking a boat ride with your family and feeling the ocean breeze across your face?
2. Have a Spa Day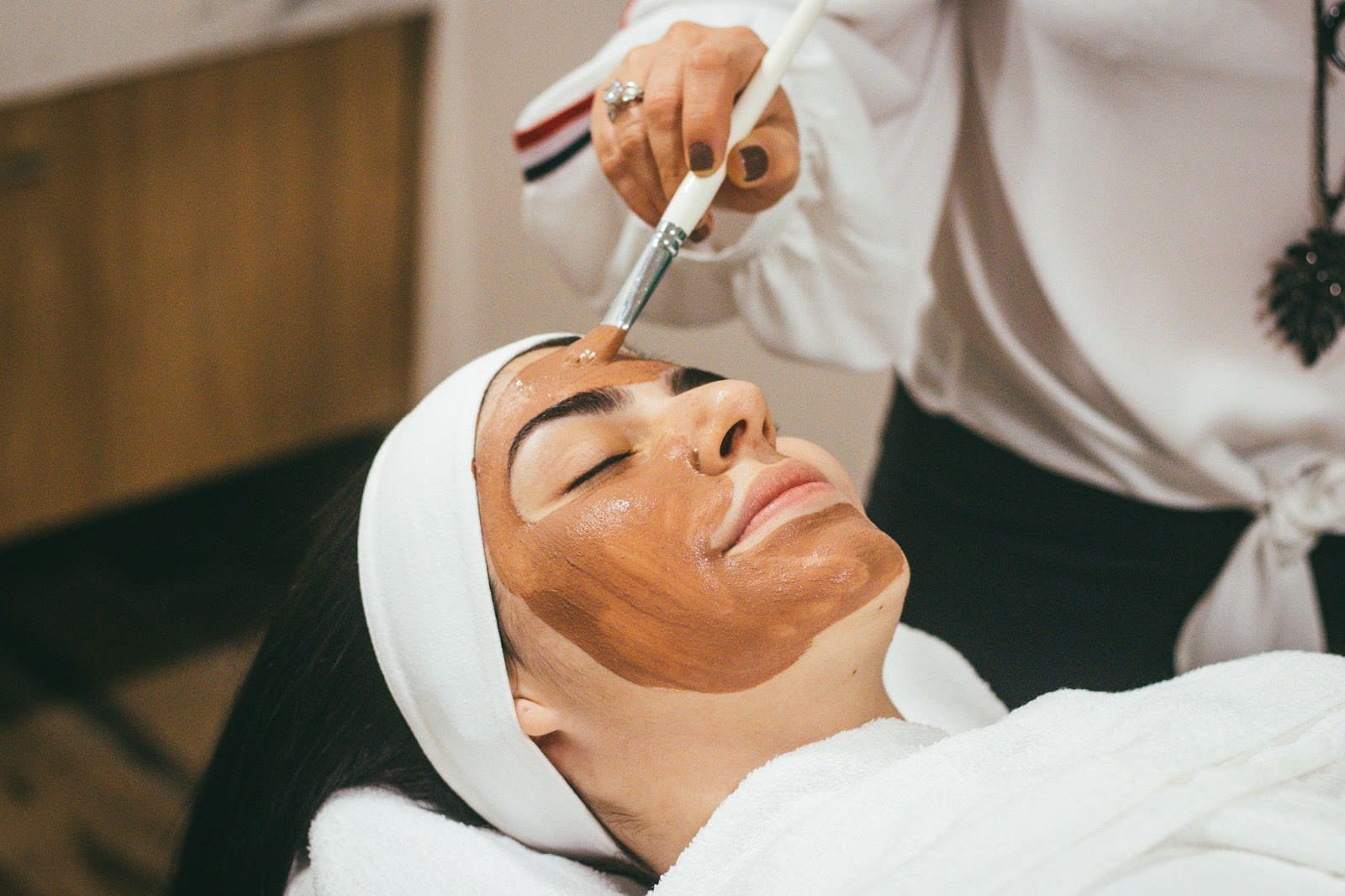 Nothing says relaxation like a day at
Star's Organic Spa
. Using all-natural ingredients, this top-notch spa strives to create a refreshing and memorable experience for all guests. Whether you are here for a haircut and style, facial treatment, or aromatherapy, you will find loads of replenishing ways to make the most of your treasured free time.
3. Eat Delicious Food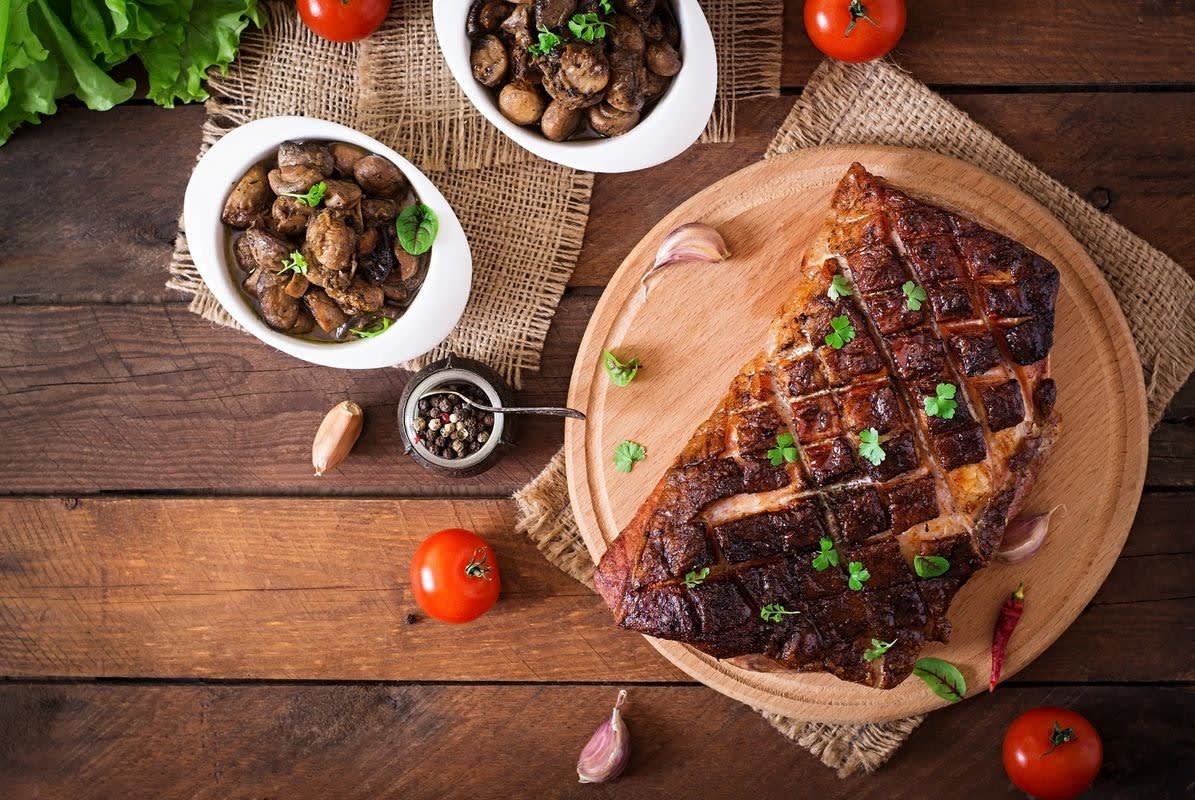 Now is the time to kick back, relax, and eat some seriously amazing cuisine. At
On Q Smokehouse Grill
, you and your family can savor a five-star meal together. You will discover a diverse selection of savory and sweet menu items. For example, how about chicken wings or beef brisket? And let's not forget the french fries, potato salad, and warm apple pie!
4. Pick Peaches at an Orchard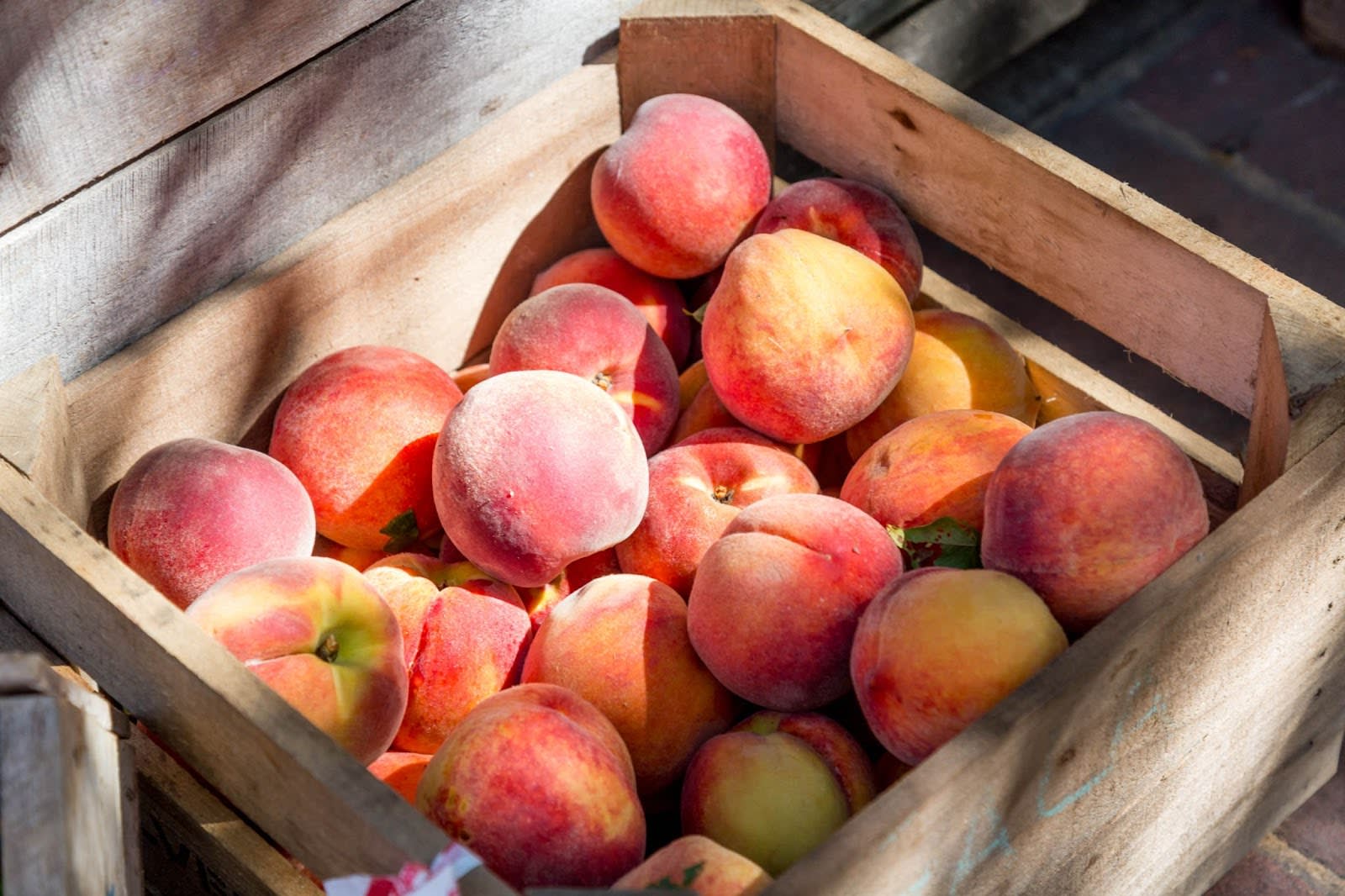 You-Pick Peaches
provides a fantastic way to create special memories with your loved ones and take home some fresh fruit. In season, you will find an abundance of sweet peaches ripe for the picking. Have you been wanting to bake a peach cobbler or pie? Need some local produce for the upcoming week? If so, this is the place for you! With four orchards to choose from, this farm is certain to please. And what better way to satisfy your sweet tooth than with one of nature's greatest fruits? Bring the kids, grab the camera, and come on down for a day outdoors you won't soon forget.
5. Go Horseback Riding
Are you ready to get away from the hustle and bustle of life? Has it been a while since you last went for a horseback ride or have you always dreamed of doing so? Welcome to
Choyce LLC
, where you can embrace your love for horses and enjoy the great outdoors at the same time.
There is an extensive selection of trail tours and riding lessons offered. For example, you can participate in group or private lessons, whatever you prefer. Is your little one a blossoming horse lover? How about hosting their upcoming birthday here and having a pony party? There are lots of amazing ways to get to know horses, hone your equestrian technique, and grow into the rider you aspire to be.
Starting in 1996, Choyce brings a wealth of more than 25 years of experience in the equine business and has received a number of rave reviews. This excellent stable and academy is the perfect place to begin or continue your horseback riding adventure.
6. Go on a campout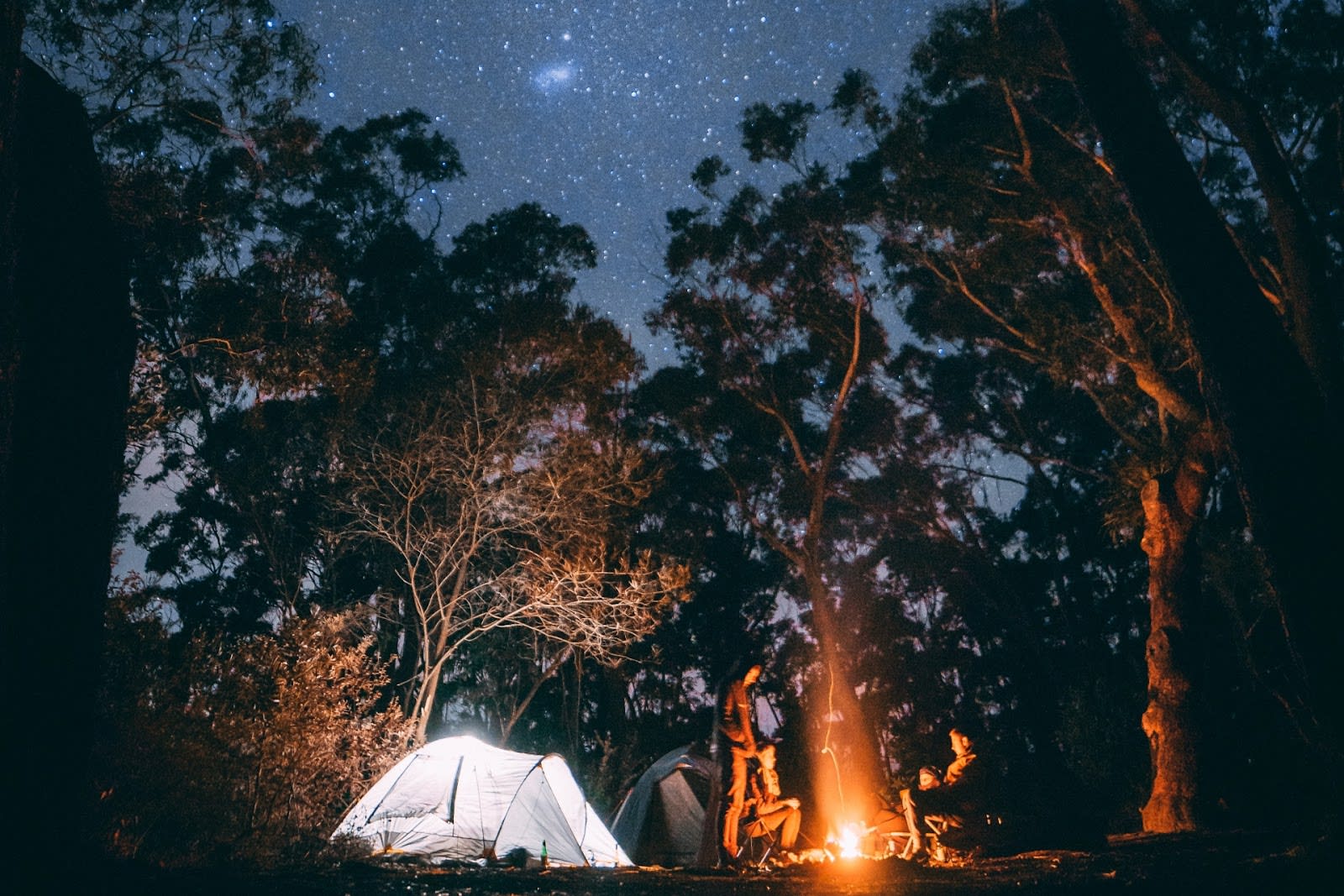 If you enjoy sleeping under the stars and cooking on an open fire, then this is the perfect staycation activity for you! At
Hillsborough River State Park
, you and your family or friends can share the excitement of camping out in nature together.
There are lots of options for both RV and tent camping available. Each campsite comes with running water, picnic table amenities, and a well-kept ring for your campfire. Located nearby are restrooms with hot water and showers. Pets are welcome, although guests are encouraged to keep them on a leash or under close supervision for the duration of their stay.
This state park has a wide variety of fun and invigorating recreational and water-related sports activities to choose from. Hike along the seven miles of trails and admire the breathtaking views of nature. Go for an energizing bike ride or take your beloved dog for a refreshing run. Or how about taking to the water? You can hit the rapids for some white-water rafting, or go paddling, canoeing, or kayaking.
Looking for some peace and quiet? How about going fishing or taking a pleasant stroll through the woods? Watch the birds and wildlife in their natural habitat and snap photos of the gorgeous Florida landscape. Located about 18 miles from San Antonio, Hillsborough River State Park offers myriad ways to get out in nature and spend quality bonding time with those you love. Whether it is roasting marshmallows around the fire or exploring the outdoors together, this makes for a wonderful staycation.
The park is open from 8:00 a.m. to sundown every day of the year. You can reserve a campsite for this thrilling adventure on the park's website. Don't forget to pack your water bottles and sunscreen!
7. Snorkel With Manatees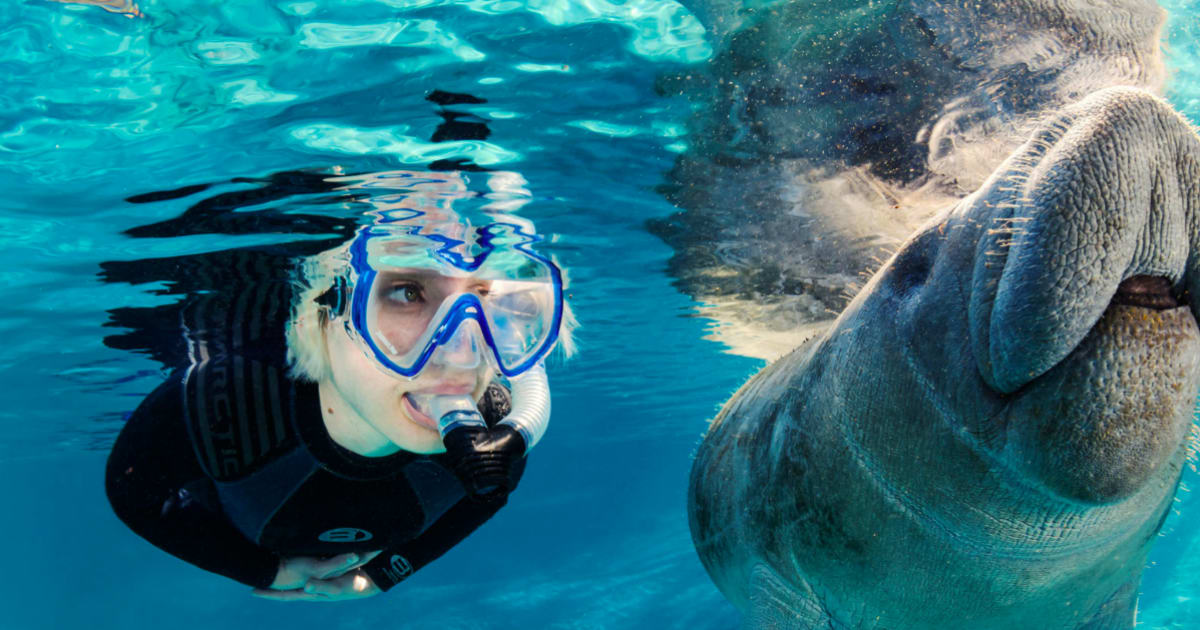 Who doesn't love going on an adventure? And what better way is there to spend your amazing staycation than exploring the wonder and beauty of
swimming or snorkeling with manatees?
You can immerse yourself in the great outdoors, enjoy the radiant sunshine of the coast, and embrace the thrilling chance to swim with these incredible animals!
There are a variety of tours and package options available. One of the most popular selections costs $65 per person and is three hours long. Swimming and snorkeling gear are furnished. In the colder months, you can sip hot chocolate or coffee during the allotted rest breaks. Your manatee instructor will provide guidance and answer any questions you may have. This fascinating activity is recommended for children ages two years and older. Those who are 17 or younger must be accompanied by an adult.
If you want to memorialize this special event, you can get an underwater photograph. It's a fantastic way to capture the moment that you will look back on for years to come. Guests are advised to be gentle and patient with the manatees. These sensitive animals deserve the utmost care.
Only 30 minutes from San Antonio, this exciting opportunity is well worth the drive and is an experience you will remember for a lifetime. So what are you waiting for? Purchase your tickets online today!
8. Take a Pottery Class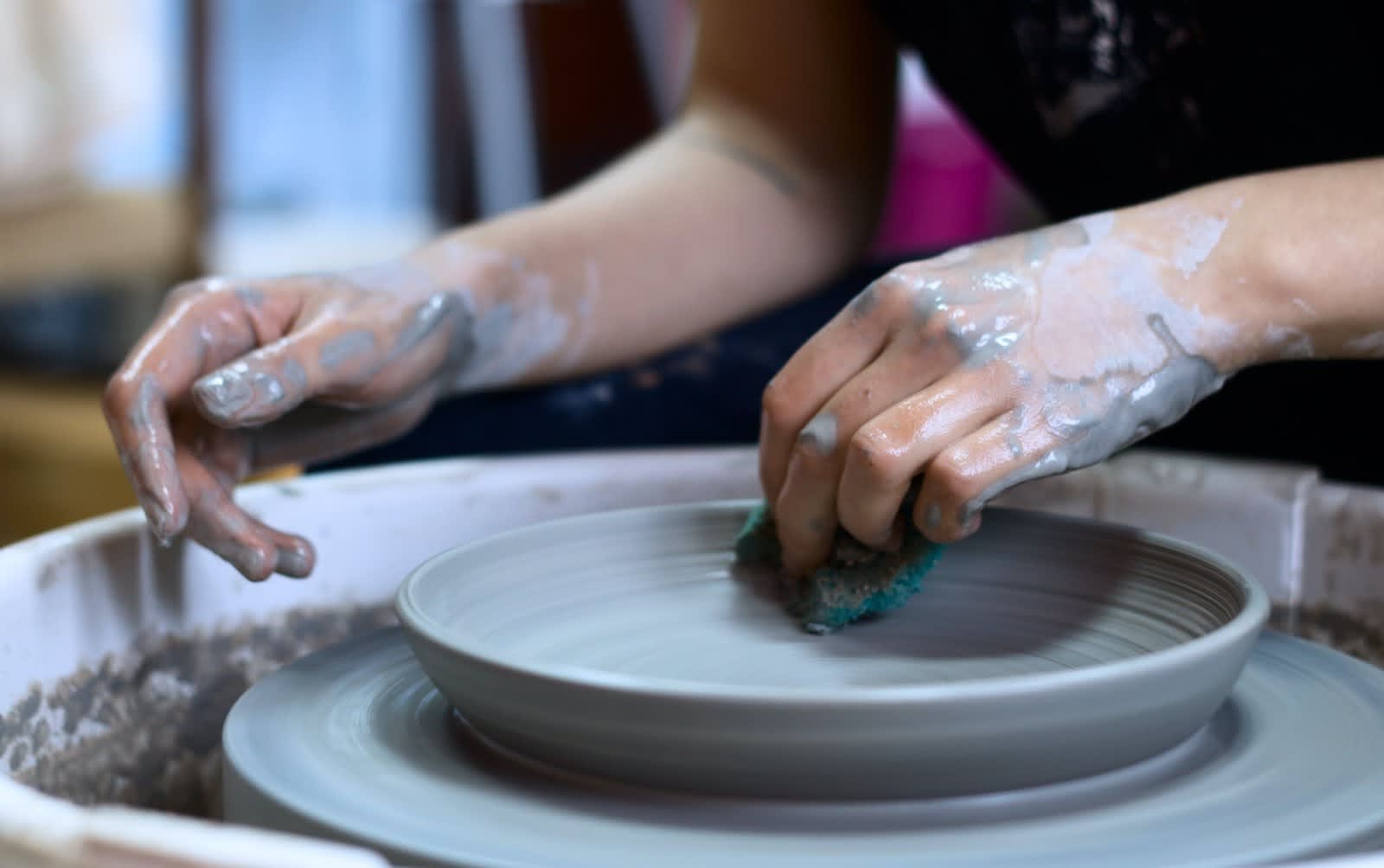 Are you ready to get your hands messy and learn the art of pottery? Have you always wanted to learn pottery but never had the opportunity to do so? Well, your long wait is over at last!
At
San Antonio Pottery
, you and your crew can learn how to make the beautiful clay creations of your dreams. Choose from a variety of exciting classes, such as the adult six-week throwing class or the "Just Try It" two-hour option. Not only is this a fabulous chance to try something new or to sharpen your skills, but it is also a delightful way to make fond memories with your family and friends this season.
Established in 1977, Jack Boyle's pottery studio is one of the oldest in the surrounding area. With years of experience and a well-versed knowledge of pottery craftsmanship, this bustling studio truly excels at what it does. Each mug, jar, and sculpture is designed with loving care, accurate precision, and intricate detail. Furthermore, they are made for everyday use in the microwave, refrigerator, dishwasher, and oven. These unique and lovely pieces of pottery are certain to add a splash of color, charm, and homespun beauty to your home.
As you walk through the gallery and view the vibrant works on display, you will discover a plethora of clay art made by local Florida artists. And when you purchase an item from San Antonio Pottery, you are supporting the amazing talent and ingenuity of these artists. Open hours are from Tuesday to Friday noon to 5 p.m. and Saturday 10 a.m. to 3 p.m.
Looking for more information about San Antonio real estate? Want to learn more about our specific property listings in Florida? Feel free to contact
King & Associate Real Estate
for all your house, condo, or real estate needs. Our team would love to show you some homes and townhouses for sale in our Florida locations. Let's get started today in helping you find your ideal dream home!