Are you interested in resort-style living even when you're not on vacation? If a tropical paradise is your idea of the perfect living situation, consider moving to the Mirada Lagoon Community. Here is everything you need to know about this new development and tips on buying a home here.
What is the Mirada Lagoon Community?
The Mirada Lagoon Community is located in Pasco County near San Antonio, Florida. It is a planned community that offers a wide array of amenities, housing options and the unique feature of a 15-acre man-made lagoon right on the property. Those who want to live in this unique locale can choose from a selection of builders, floor plans and neighborhoods that fit their exact needs.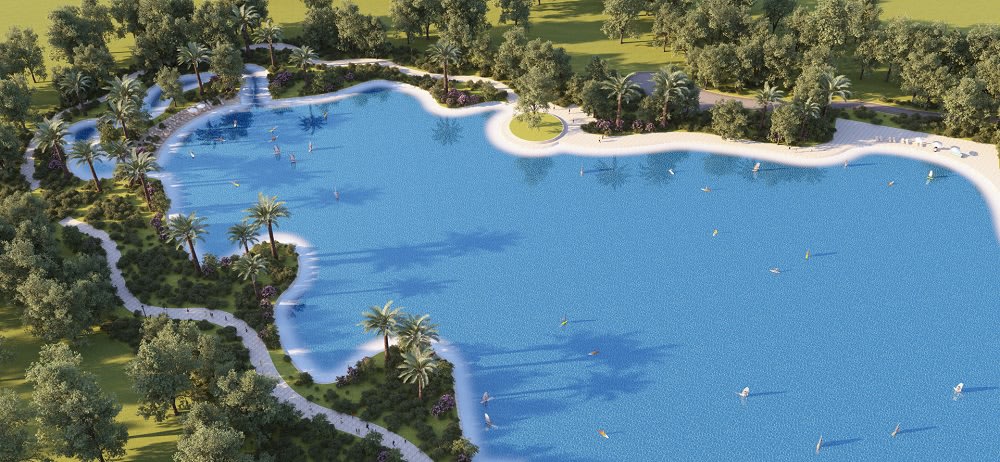 Credit: Mirada Lagoon Community
What Types of Homes are Available in the Mirada Lagoon Community?
The variety of homes to choose from in the Mirada Lagoon Community means there is truly something for everyone. Options include townhomes and single-family homes with different lot sizes. Those who are interested in building here can choose from builders like Maronda Homes, Lennar, and D.R. Horton. Villas start at 1,398 square feet and are priced in the mid $200s. The size and price of a home increases from there depending on the style, size, and features you want.

The Mirada community also has an exclusive 55+ gated community consisting of single-family homes and new villas. This is the perfect choice for those who are nearing retirement age — or who have taken early retirement — and want to enjoy a luxurious lifestyle with new and old friends in the same stage of life.
What Amenities Does the Mirada Lagoon Community Have?
When you buy Florida real estate at the Mirada Lagoon Community, you'll have access to world-class amenities right outside your door. Some of the best include:

◾ The largest man-made lagoon in the country where residents can relax on the beach, float on an inner tube, kayak, or paddleboard or just enjoy being by the water.

◾ On-site cart paths and golf carts to easily navigate the neighborhoods.

◾ Poolside grills and community picnic pavilions.

◾ ULTAFi wi-fi technology for working from home, streaming movies, or searching the internet.

◾ Tennis and pickleball courts.

◾ Dog parks.

◾ Miles of well-maintained hiking and biking trails.

◾ A year-round playground.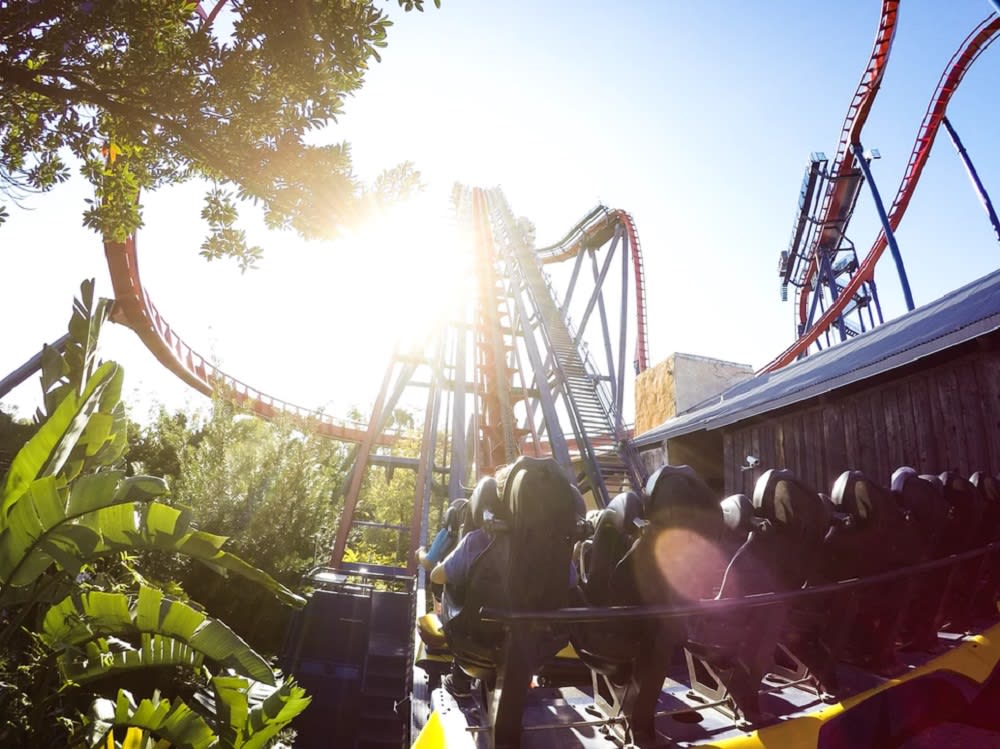 What's Near the Mirada Lagoon Community?
When it comes to Florida real estate, there is no better location than the scenic and peaceful Mirada community. Located just 30 minutes from downtown Tampa and 45 minutes from the Tampa International Airport, Mirada is also near the area's newest Premium Outlet Mall, multiple dining options, and the exciting Busch Gardens Tampa Bay. Across the bridges are beautiful St. Petersburg and Clearwater, both of which have an array of dining, cultural, and entertainment options as well as the award-winning St. Pete Beach.
Tips on Buying Mirada Lagoon Community Homes
The San Antonio area of Florida is currently experiencing a strong seller's market. This means that there are more prospective buyers of Florida real estate than there are listings. The Mirada Lagoon Community provides a unique opportunity for those who want to own tropical property but who have not been able to find a home that meets their needs due to the lack of inventory in the area.

The community is not at capacity and there are still plenty of lots to choose from no matter what price, style, or area you want to be in. However, you still need to be adequately prepared before you start looking at homes in the Mirada Lagoon Community. Here are some tips:

◾ Understand what you want.

There are many options to choose from in the Mirada Lagoon Community, and it can easily become overwhelming if you don't think ahead. Before you make a trip to the community, take some time to look at their website and talk with your Florida real estate agent about the different housing choices. This will help you narrow down your choices so you can make a better decision once you're actually at the property.

◾ Get pre-approved.

Getting pre-approved for a mortgage is a must in this type of real estate market. Not only will getting pre-approved show those at Mirada that you are serious about buying, but it will also help you decide how much you can afford. To get pre-approved, you will need proof of assets and income, a good credit score, employment verification, and other documentation such as a Social Security number and driver's license.

◾ Figure out your current living situation.

Do you already own Florida real estate or a primary residence in another state? If so, you will be in the position of having to buy and sell at the same time if you decide to purchase a home in the Mirada Lagoon Community. With the competitive market in most areas of the country, it's likely you'll sell your current home before you're able to move into your new Mirada residence, so make sure you have a plan for where you will live during the transition.

If you find you're ready to move before your current home is sold, you'll need to consider options like cash-out refinances, bridge loans, or home equity lines of credit to help you make a down payment and cover other costs involved in buying.

◾ Work with an experienced Florida real estate agent who is familiar with the Mirada Lagoon Community.

The best piece of advice for anyone looking to buy a new home in Mirada is to work with a well-connected agent who knows the community, the builders, and other residents who have recently purchased there. Your agent will help you choose the right home and figure out all the logistics involved in closing and moving to the community.

If you're ready to upgrade your lifestyle and experience all the benefits of resort-style living, you need to consider buying in the Mirada Lagoon Community. If you're ready to move forward, reach out to an experienced local agent like King & Associates for guidance.


* Header Image Credit: Mirada Lagoon Community