Located only about 30 minutes north of Tampa, Epperson Ranch is an idyllic place to reside. There are lots of appealing qualities that draw residents here, such as charming neighborhoods, plenty of space, lower taxes, and a top-tier school system. Living here puts you in close proximity to some of the most coveted shopping destinations in all of Tampa Bay, such as the Tampa Premium Outlets just 10 miles away. Needless to say, being an Epperson Ranch local has its perks. If you prefer staying closer to home, Epperson Ranch has a plethora of ways to rest and relax. From walking trails to playgrounds to the famous Crystal Lagoon amenity, there's something for every member of the family. Read on to learn about some of the top ways to kick back and relax at Epperson Ranch.
1. Enjoy the Lagoon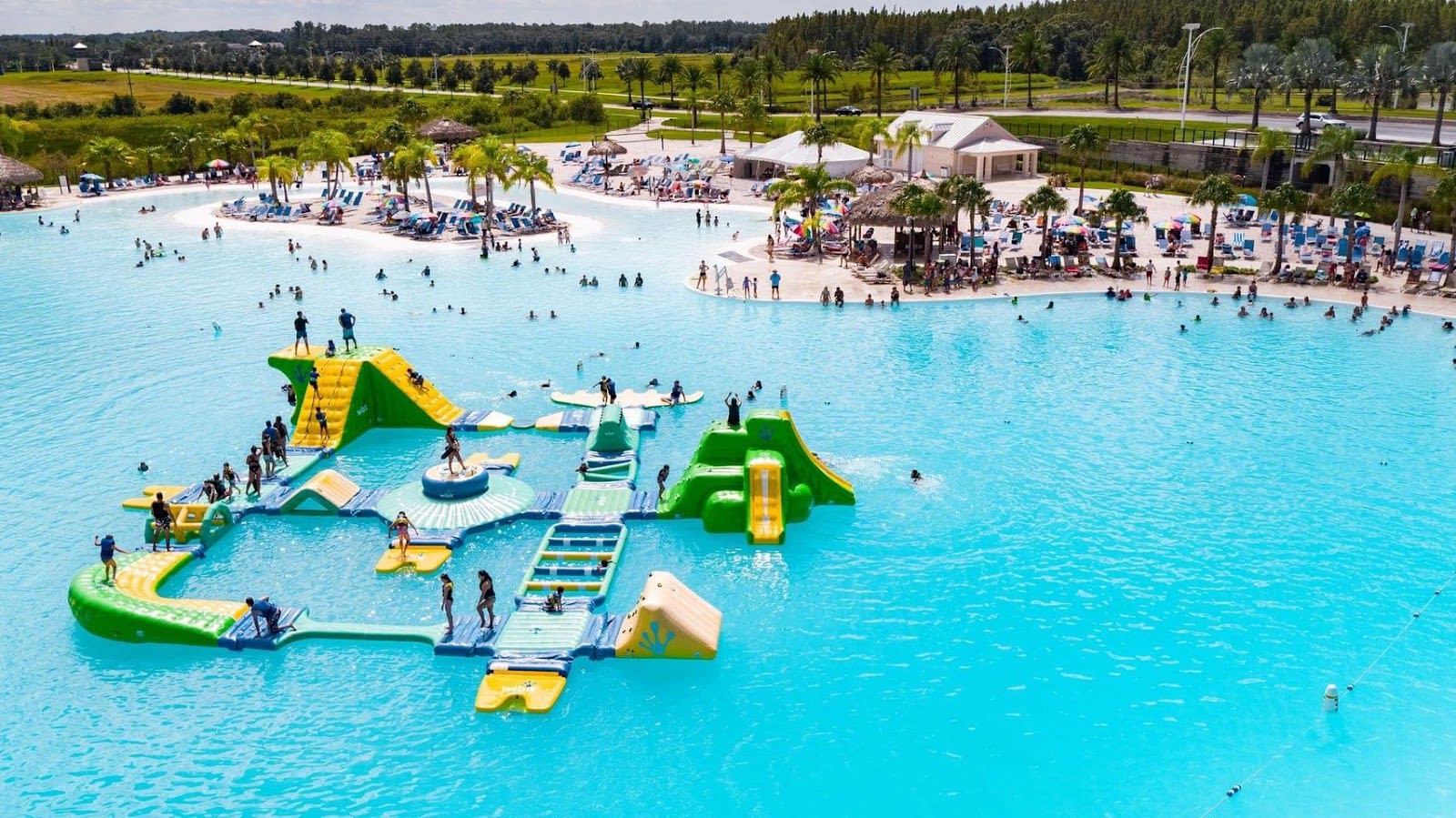 When you visit Epperson Ranch, be sure to check out the
Epperson Lagoon
, which is one of the country's top recreational amenities. The first completed crystal lagoon in the entire country, it features more than seven acres of crystal-clear blue water that mimics that of the ocean. The 16-gallon swimming pool is 200 feet wide and up to eight feet deep. In addition to sparkling water, you'll also find sandy beaches, palm trees, swim-up bars, and recreational rentals. Given all this, it's easy to see why this top-notch amenity earned Epperson the Tampa Bay Builders Association's Best Master Planned Community in 2018. The Lagoon is open to residents; there is also limited public access. This one-of-a-kind amenity is not found in any other housing community in the United States. If you're ready to dip your toes in, read on to learn more about what you can look forward to at The Lagoon.
Cabana Cove
Cabana Cove is a semiprivate area with its own bar. It's the perfect place to unwind after a long day and sip a refreshing cocktail. If you want to guarantee a spot, cabanas are available to rent through The Lagoon management team or online.
Gasparilla Island
Looking for a place the whole family can enjoy? Then head over to Gasparilla Island. This spot offers wading water depths and an island with sandy beaches and palm trees. Whether you're planning on swimming or sunbathing, you're in for a treat!
VR Experience
If you're feeling adventurous, try out the Virtual Reality Experience. This diving experience is unlike any other. Strap on your virtual reality headset and see what it's like to skydive, snorkel on a beautiful coral reef, or navigate in outer space.
2. Take Your Dogs to the Dog Park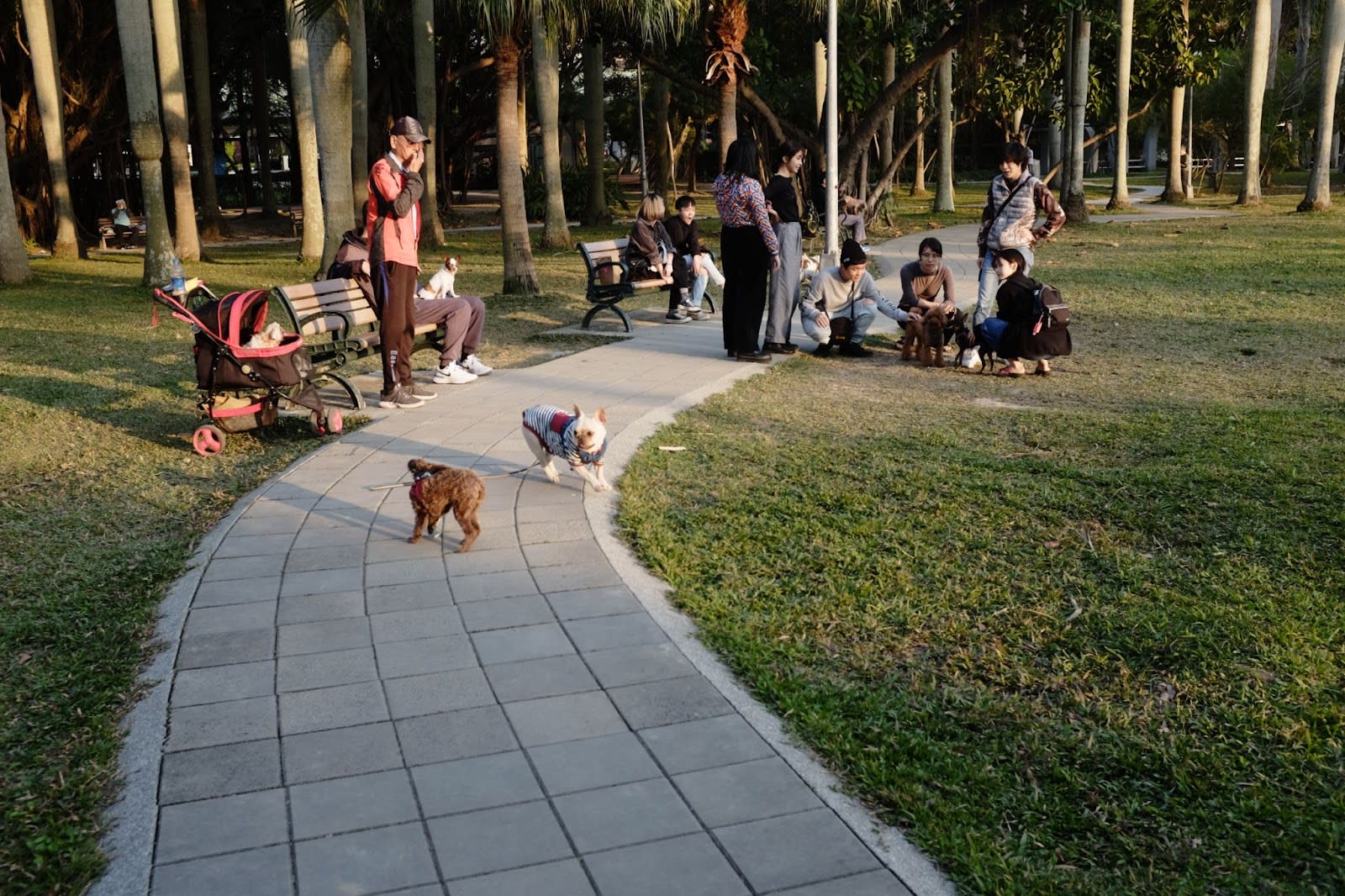 There's no question that our furry four-legged pets are part of the family! Thankfully, Epperson Ranch is a pet-friendly neighborhood and conducive to leisurely walks around the neighborhood. Dogs also need plenty of space to run and socialize with other dogs. Epperson Ranch's dog park makes this easy to do. This master-planned community proudly offers both a large and small dog park. Totaling over five acres, the off-leash dog park is sure to be a favorite among pet owners.
3. Explore Trails and Green Space
There's nothing more rejuvenating than spending time in nature. And lucky for you, Epperson Ranch has loads of opportunities to do just that! This charming community is home to miles and miles of trails, providing residents with ample ways to get outside and explore the great outdoors. Plus, there are lakes scattered throughout Epperson Ranch, so you can take in scenic views while hiking the walking trails.
4. Take Your Kids to the Playground
Those with young children will love the close access to playgrounds, including the tot lot. This shaded lot will keep your children safe from the sun's harmful rays and provide an area for them to explore. Children five years or older can take advantage of the nearby larger playground. The tot lot and playground are fun environments for children and serve as a convenient meeting place for parents.
5. Spend the Day at the Spa
Take your relaxation to the next level by spending the day at the spa.
Hand & Stone Massage and Facial Spa
in Wesley Chapel specializes in a wide array of services, including massages and facials, all of which are perfectly tailored to meet your needs. When it comes to massages, Hand & Stone Massage is proud to offer expert massage services for a number of different massage types: Swedish massage, hot stone massage, and the Himalayan salt stone massage. Regardless of which option you choose, you will have a spa experience your way. Meanwhile, facials are an option for those who are seeking treatment for wrinkles, sun damage, and rosacea. There's a full menu of facial services, encompassing everything from detox facials to sensitive skin facials. The professionals at Hand & Stone want you to look and feel your best without breaking the bank. Tranquil, relaxing, and comfortable are words to describe the spa's ambiance.
6. Practice Yoga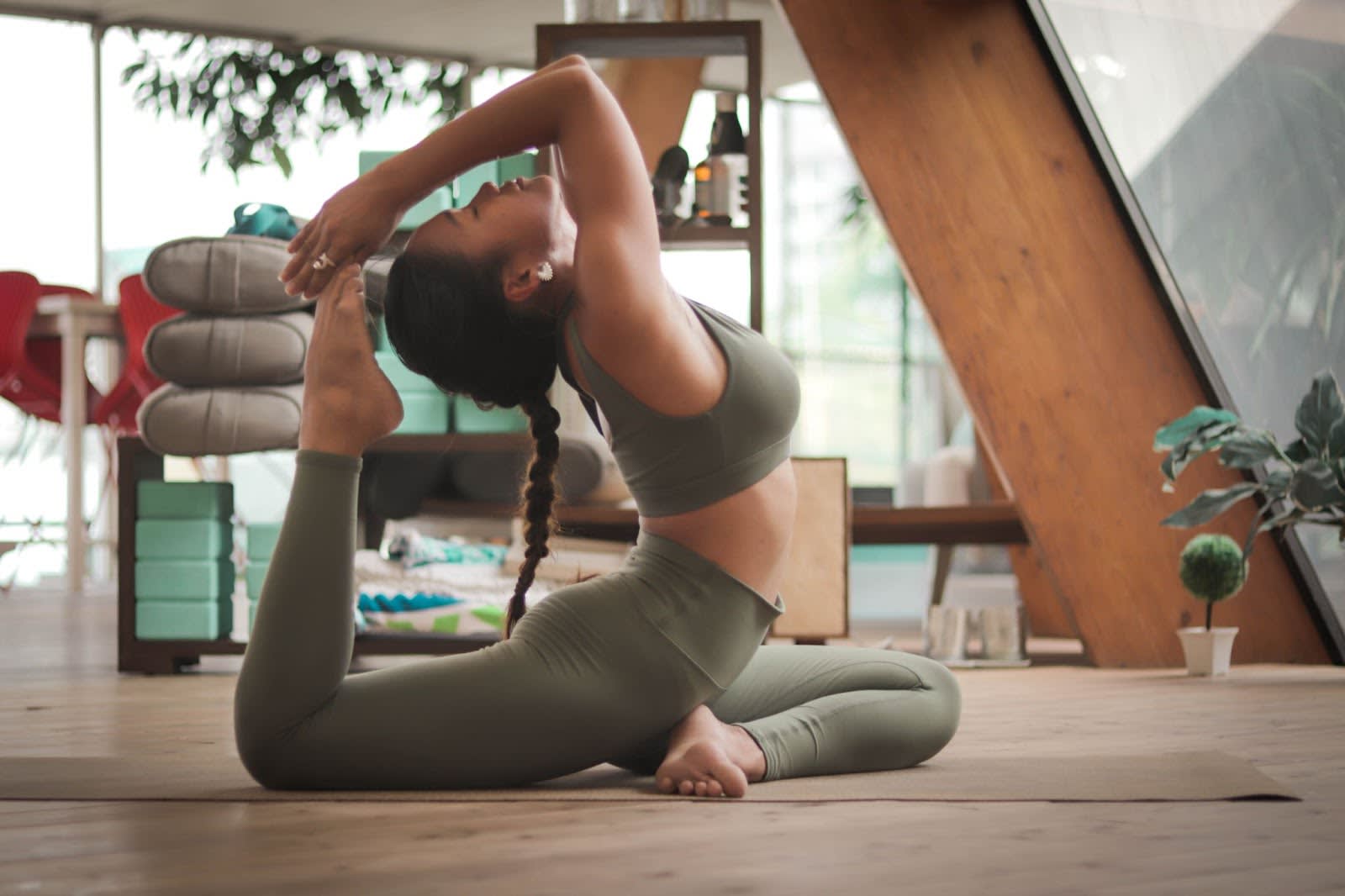 Practicing yoga comes with myriad health benefits, both physical and emotional. According to
Dr. Natalie Nevins
, a doctor of osteopathic medicine, yoga can help lower blood pressure, reduce insomnia, and increase muscle strength (just to name a few). And that's not all. Your mental well-being also improves when you practice yoga: reduced stress, increased ability to concentrate, and higher energy levels. To experience these benefits firsthand, head on over to
Packing Heat Yoga
. Located just outside of Epperson Ranch, this local yoga studio has a wide range of classes scheduled throughout the week. Some of the most popular
classes
include the signature hot yoga class and the stress and pain management, class. Those newer to yoga might want to opt for the warm flow class, which is designed with a slower flow. Whether it's your first time trying out yoga or you're an experienced yogi, you can rest assured knowing that a class here will get you feeling (and looking) your best. One of the best reasons to practice yoga in a studio is the soothing ambiance, which is typically characterized by meditative music, essential oils, and dim lights.
7. Start Your Morning With Coffee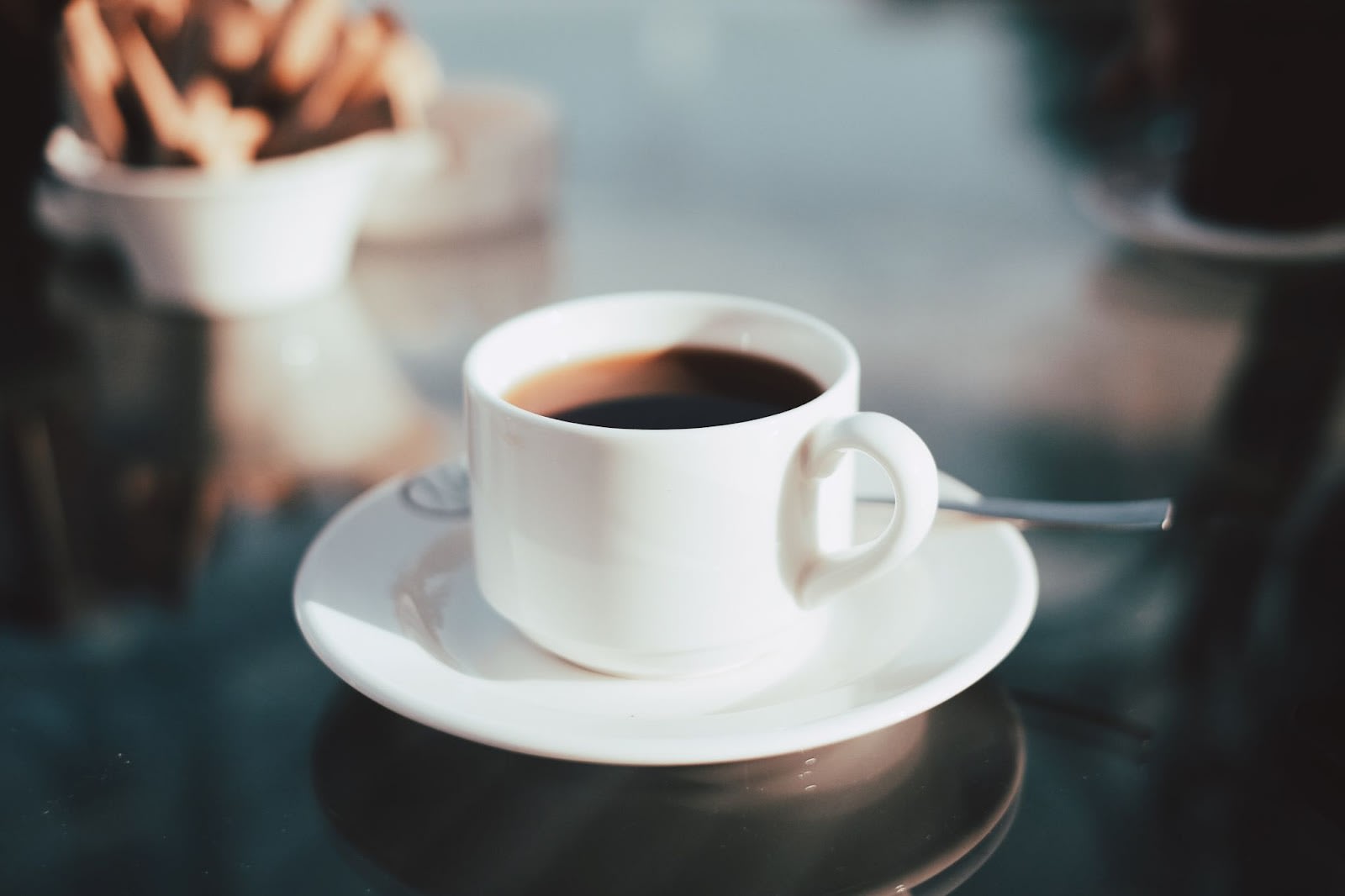 Kick off your morning with a daily dose of caffeine from
Provisions Coffee & Kitchen
. This quaint coffeehouse is well-loved for its delicious drinks and welcoming ambiance. If you're looking for something different, try one of the specialty coffee drinks, such as the gingerbread iced latte or brown sugar sage. In addition to exciting coffee drinks, be sure to grab a yummy pastry to satisfy your hunger pangs. All of the pastries are homemade, and the lineup changes on a weekly basis. Baked goods include cinnamon sugar donuts, triple chocolate scones, and sweet potato donuts. Gluten-free? Don't worry, we've got you covered.
8. Listen to Live Music at the Hub
If live music is your jam, check out
The Hub
. Located at The Lagoon, The Hub is a central gathering place for residents. A rotating calendar of events and concerts takes place here, making it the spot for a fun-filled evening out with family or friends. The state-of-the-art sound system guarantees a night of superb music. Throughout the year, you can also look forward to a robust array of movies. The Reef Cafe serves up complimentary popcorn, $1 hotdogs, and happy hour drink specials from 5-8 p.m.
Looking for more information about Epperson Ranch real estate? Want to learn more about our specific property listings in Florida? Feel free to contact
King & Associates Real Estate
for all your house, condo, or real estate needs. Our team would love to show you some homes and townhouses for sale in our Florida locations. Let's get started today in helping you find your ideal dream home!