The Tampa area attracts over 41,000 new residents every year and ranks fifth in the nation for total net migration. Tampa's suburban area, Wesley Chapel, is one of the best places to live in Florida, and
homes for sale in Wesley Chapel
are some of the most sought-after homes in Tampa. Seated in the gorgeous Pasco County, Florida and just a short drive to downtown Tampa, Wesley Chapel allows residents to work in the city while living in an area surrounded by nature's beauty. It also helps that
Clearwater Beach
is less than an hour's drive away. Clearwater Beach is on the Gulf of Mexico and boasts miles of white sand and clear waters for lots of swimming fun for the whole family.
One of the newest developments to Wesley Chapel is Epperson Ranch, which offers 21
st
century living on a clear water lagoon. There is nothing else like it in America. Here's why big-city residents — and people from all over the country are flocking to it.
Connected City
Epperson Ranch in
Wesley Chapel
is the first true Connected City. The entire infrastructure is built on the fastest internet and Wi-Fi speeds in the country. You can work, play and stream on the internet from anywhere in the community including the beach. Doesn't that sound like the best place for a home office? It's one reason why people are searching for
homes for sale in Wesley Chapel
.
Every home has ULTRAFi, which is one gigabyte of speed. Each home also comes with a full suite of smart home features that you can customize using your cell phone or other smart devices. Even the streetlights have smart features! They automatically dim during inactivity and power to full strength when someone walks or drives by. They are solar-powered, save energy, and are not reliant on a power grid.
Crystal Lagoon
Crystal Lagoon is clear water, 16-million-gallon swimming pool spanning over 7.5 acres, which is equal to about five football fields. It is 200 feet wide and 8 feet deep. The lagoon is shaped with a series of tentacles stretching out about a quarter mile each. The entire area is surrounded by soft white sand, so you have ample opportunity to stretch out and
relax
on the beach. It features an event pavilion and an in-water platform. The swim-up bar and cabana pool offer fun and privacy. The lagoon also provides ample opportunity for recreation thanks to watercraft rentals and a tidal pool. There is nothing else like it in the country, and it is one of the best features found in
Florida real estate
.
Location
Wesley Chapel is one of the most beautiful areas near Tampa, Florida.
Homes for sale in Wesley Chapel
go fast and usually sell after only eight days on the market. It is a fast-growing suburban area attracting young families and local business owners.
Only 17 miles northwest of Tampa, Wesley Chapel is an easy drive to the metropolitan area for work or play. Some of the most popular shopping areas, such as
Tampa Premium Outlets
, Cypress Creek Town Center, The Shops at Wiregrass, and The Grove at Wesley Chapel, are all within a 10-mile radius. Clearwater Beach is only 44 miles away, and did we mention there's a clear water lagoon on-site? Epperson Ranch is named after the Epperson family, who used the land for farming and livestock for four generations. In their honor, the area is surrounded by natural beauty and includes lots of green spaces and parks.
Variety of Builders
There are plenty of architectural styles and different designs of homes to choose from at Epperson Ranch.
Biscayne Homes
is the premier builder in Epperson and focuses on lagoon-front luxury homes and townhomes. Pulte Homes allow homebuyers to personalize with innovative and versatile living spaces and flexible floor plans. Maronda Homes has been building
Florida real estate
since 1972. Still family-owned, they now operate and build in five states. Lennar is one of the largest homebuilders and has built over a million homes for families across America. M/I Homes believes every square foot should have a purpose and add to the function and livability of your home.
Community
Many people are leaving the big cities in search of greener pastures literally. They are leaving the cement cityscapes for waterfront properties and usable outdoor spaces right outside their front (and back) door. In search of recreational opportunities and a desire to spend more time in nature, they are leaving urban apartment dwellings and searching for neighborhood communities that feel like a small town with a sense of community. The wave toward working from home and the continued desire to spend more time at home is also pushing people toward larger living spaces.
Epperson Ranch
offers all of these features, which is why
homes for sale in Wesley Chapel
are among the most desirable around.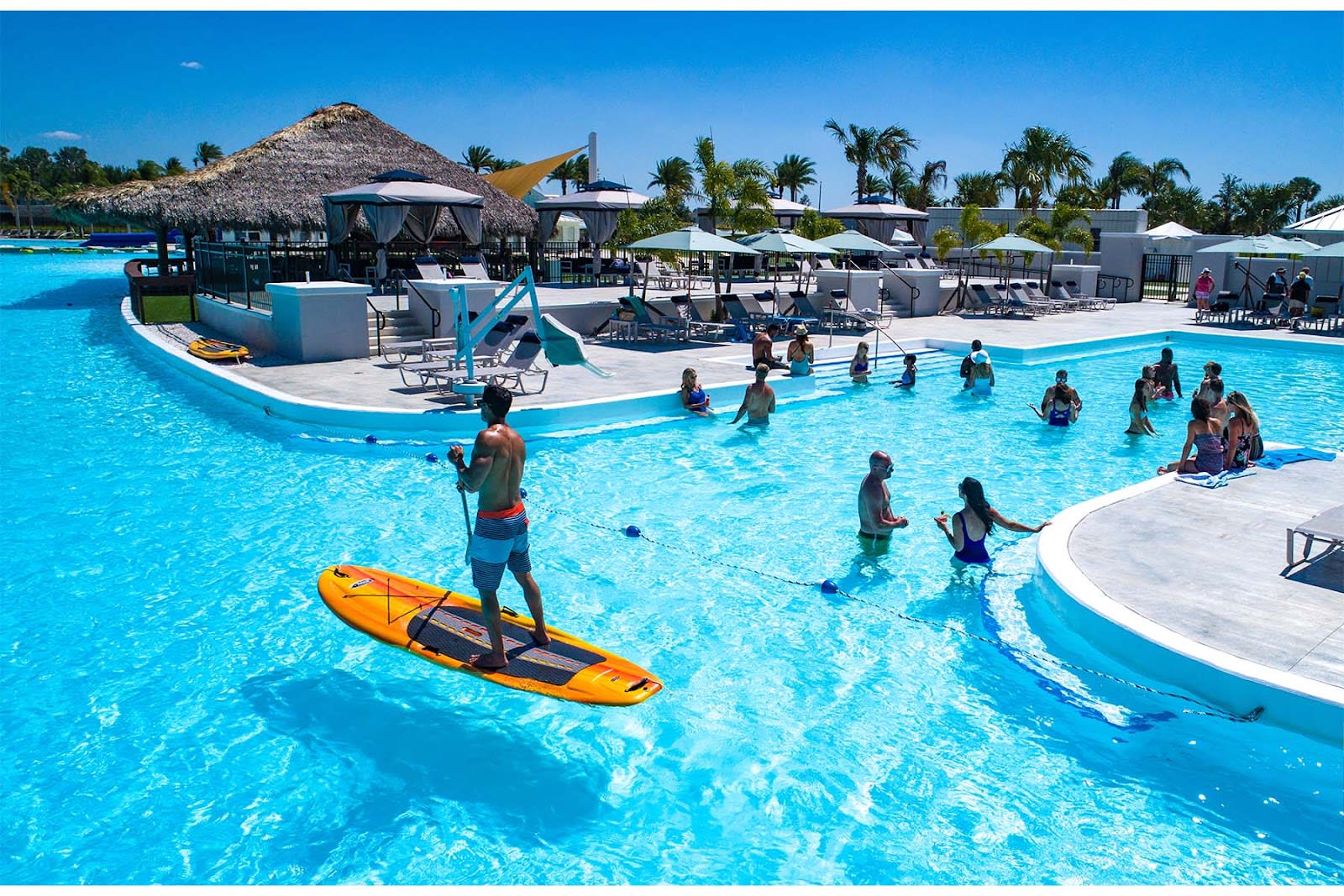 Professionals Who Serve You
Whether you're looking for
Florida real estate
as your primary home, seasonal home, or investment property, it's best to work with real estate agents who are familiar with the area. There are many new developments on the horizon and others currently in progress, and local real estate agents will know about areas and properties that will be coming on the market in the near future. Their knowledge of the area will help you find the community that fits you best and provides the amenities you're seeking. If you are looking for an investment property, it will serve you best to work with a real estate agent who is experienced in buying and selling investment property. They will understand the different regulations and will even be able to direct you toward the right
financing.
The real estate agents at
King & Associates
Real Estate
are knowledgeable professionals who know the Tampa Bay area. They are happy to help you find the home or investment property to fit your needs.