Florida is a state located in the Southeastern part of the United States. It is bordered by the Gulf of Mexico and the Atlantic Ocean, being the only state to do so. The entire state spans approximately 65,758 miles and it has a population of over 21 million people, which makes it the third most populated state in the country.

The most popular areas within the state are Tampa Bay, Orlando, and Jacksonville. But, of course, those aren't the only parts of Florida worth checking out. Florida is full of beautiful waterfront communities for those who like to live on the water, whether it be permanent or for a Florida staycation. Keep reading to find out some of the best waterfront communities that Florida has to offer:
Hobe Sound
Hobe Sound is an unincorporated area and census-designated place (CDP) in Martin County. It is located along the Treasure Coast, near the Atlantic Ocean, and as of the 2020 census, the population was about 14,000. Hobe Sound is home to Hobe Sound Public Beach, which is one of Martin County's four guarded beaches.
Niche
records Hobe Sound as one of the best places to live in Florida, with it being ranked in the
top five
best places to live to start a family in Martin County. More people in Hobe Sound own their homes instead of renting them, the
median home
value is approximately $206,300 to the national average of $217,500. Most of the residents in Hobe Sound are
65 years
and older, making it a prime area for retirement. The
unemployment
rate is lower than the national average by almost 2%, and job growth is significantly high. This is a great place to settle down.
There are many things to do in this community, and many of them have to do with water. Water recreation is one of the most notable things about this area, with many homes being located near or on the beach. It is somewhat of a staple of this community. And the homes here, especially the ones that are waterfront, are absolutely gorgeous.
North Palm Beach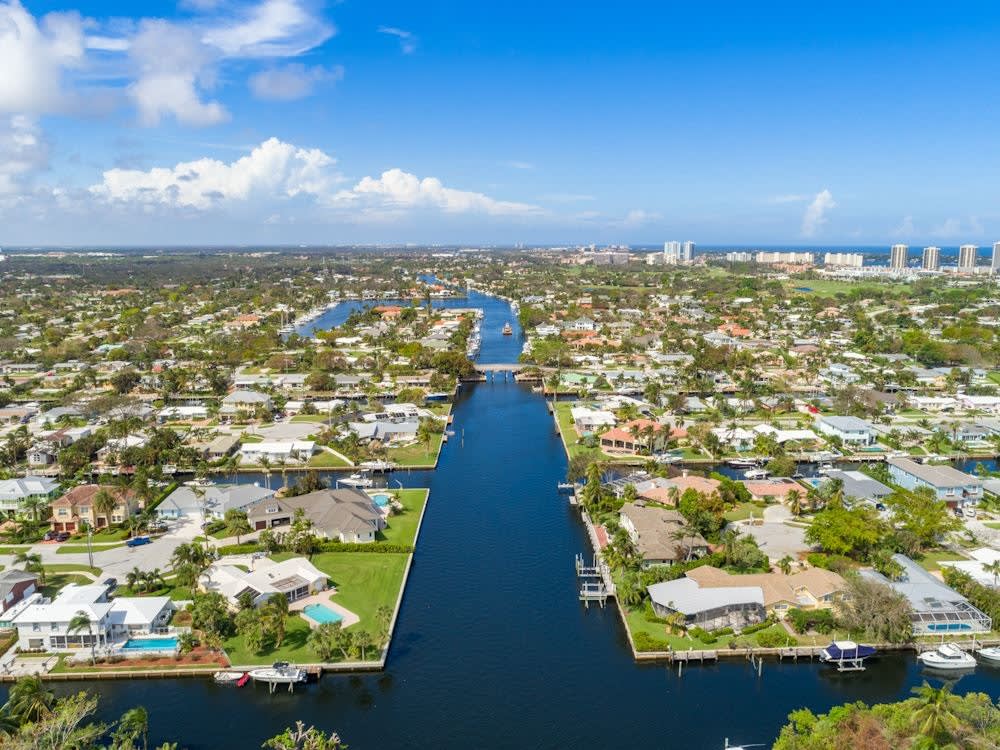 Image credit: village-npb.org
North Palm Beach is an unincorporated village/suburb of Fort Lauderdale in Palm Beach County. The population as of the 2020 census is approximately 13,185. It is growing at a pretty slow rate, but still growing nevertheless. The village is home to beach clubs, as it is completely aligned with a body of water. There are many restaurants, coffee shops, and parks.
This suburb is in the
top forty
best places to retire in the U.S. Since it is known for being one of the best places to retire in the country, most residents are
aged 65
and above. More people in North Palm Beach
own
their home rather than rent it, with the median home price being about $328,100, which is significantly higher than the national average of $217,500.
Since this suburb is completely surrounded by water, water recreation is an extremely prevalent activity in this area. It is one of the things that this community is most known for. And the homes are beautiful - with gorgeous views of the water and some of the larger homes even having their own docks. Some people opt to live at the country club as well.
Jupiter
Credit: Travel Awaits
Jupiter is a town in the north of Palm Beach County. As of the 2020 census, the town has a population of about 61,047. It is the northernmost community in the Miami Metropolitan area. It was also ranked 12th in WalletHub's Best Beach Towns in the United States, and 9th in Coastal Living's Happiest Seaside Town in the United States. This about sums up how it feels to live in Jupiter — happy, at ease, and by the water.
According to
Niche
, Jupiter is a great place to retire and it is a great place for families. It is an extremely family-oriented community. As it is a big place for retirees to live, a bulk of the
population
tends to be 65 and above. But there is a decent-sized population between 25 and 60, which is a pretty diverse gap in age groups. Most people in this town own their home instead of renting, and the
median
home price is $372,800 to the national median home value of $217,500, which is a significant difference. These homes are definitely on the upscale side, but that comes with the beautiful views that these homes come with.
Much like the other communities on this list, beaches and water recreation are massive parts of the community here.
Fort Lauderdale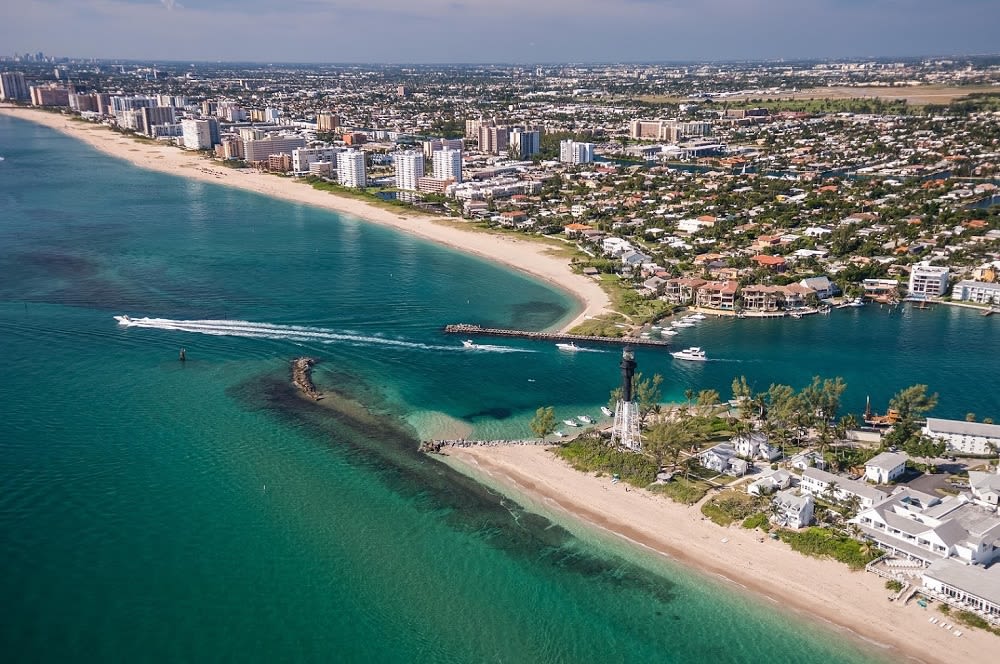 Fort Lauderdale is a city approximately 25 miles north of Miami. As of the 2019 census, the population is estimated at 182,437. Fort Lauderdale is the principal city of the Miami Metropolitan Area. This city is popular amongst tourists, especially those that enjoy boats and yachts.
This city is ranked
#6
on Best Cities to Retire on
Niche
, which is a fantastic feat. Since this is a retiree city, the largest portion of the
population
tends to be 65 and above. But, there is also a heavy population of 25 to 34-year-olds, which means that it is also a great place for not only young professionals to live but also for young adults to come and settle down, perhaps start a family. While the other communities on this list have an overwhelming amount of residents that own their homes rather than rent, it is almost an even split in Fort Lauderdale. The
median
home price in this city is $334,000, and the national average is $217,500. This is still a significant difference, but you are paying for a beautiful view.
Fort Lauderdale is best known for its beaches and water recreation, especially when it comes to boating and yachting. There are several places to go on the water, with marinas and country clubs for all those yacht-enjoyers out there.
Stuart

Stuart is a city in Martin County, and it is located on the Treasure Coast. The estimated population is approximately 16,237 according to the most recent census. While this town is small, it is one of the most frequently-visited small towns in the entirety of the United States, which is in large part because of how close it is to St. Lucie River and Indian River Lagoon. Stuart is considered a beach-city complex.

Stuart is most well-known for its beauty. It is gorgeous, surrounded by water on all sides, a beautiful beach oasis. Water recreation is also one of the most popular things amongst residents here, considered a major pro to being local to this city.
Are You Ready to Learn More About Waterfront Florida Real Estate?
If you are interested in waterfront homes for sale any information on Florida real estate, contact
King & Associates
and we will be delighted to assist you.